About Us
Founded in 2001, Darren Design & Associates (DDA) offers a full range of interior design and project management services that span across residential, retail and other cooperate and commercial projects like office, club house and show flat designs.

Led by Chief Designer Darren Au-Yeung, the creative and talented team in DDA believes that an ultimate space planning should bridge design and living, with the perfect balance of functionality and aesthetic appeal of the spaces. It is all about the harmony between human, their activities and the environment. Through close communication with clients and their aesthetic use of color, lines and other design elements, DDA is devoted in creating customized design solutions tailored to reflect each client's needs, tastes and lifestyle.
Mr Darren Au-Yeung, Chief Designer at Darren Design & Associates
Mr Darren-Au Yeung is the founder and Chief Designer of Darren Design & Associates (DDA). Graduated from Hong Kong Polytechnic University with Honors in interior design, Darren set up his own design studio in 2001 after years of service in well-renowned interior design companies including International firm like Cheung Kong Holdings and Kinney Chan & Associates (founded by the ex-chairman of Hong Kong Interior Design Association).
Darren's extensive experience, aesthetic vision and collaborative approach to working with clients have allowed him to consistently deliver smart and creative designs that are perfectly suited to clients' tastes and lifestyles. Gifted with his talent in thoughtful space planning and extraordinary use of colors, texture and lighting, Darren's designs always give a sense of personal style with a sleek, contemporary yet luxurious touch, no matter they are of European, Chinese, or even rustic styles.
In recent years, Darren Design has received Interior Design Awards from GO HOME, Interior Beaute, A-Design and International Property Awards: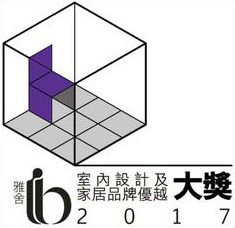 Over the years, Darren Design has worked in the following developments:
Elizabeth House, Mid Levels Hillsborough Court, Beverly Hill Happy Valley, Residence Bel Air, Kennedy Town The Merton, Chai Wan Greenwood Terrace, Lai Chi Kok Aqua Marine, Fortress Hill Victoria Centre, Mid Levels The Belcher's, Tsing Yi Villa Esplanada, Eredine at the Peak, Sheung Wan Tai Ping Mansion, Heng Fa Chuen, Redhill Peninsula, Mei Foo Sun Chuen, Olympic The Long Beach, Shau Kei Wan Aldrich Garden, Shouson Hill Grenbelle Garden, Park Road Euston Court, Robinson Road Beauty Court, Wan Chai The Oakhill, Robinson Road Panorama Gardens, Mid Levels Scenecliff, Jardine's Lookout Garden Mansion, Stanley Cypresswaver Villas, 37 Repulse Bay Road, Stanley Hillgrove, Sheung Wan Fook Sing Court, Shek O Golf Club, Pok Fu Lam Cape mansion, Yuen Long Palm Springs, Tseung Kwan O Park Central, North Point Provident Centre, One Beacon Hill, The Mediterranean Sai Kung, Kennedy town Cadogan, Ho Man Tin Ultima, Kau To Highland, The Graces, Providence Bay, 39 Conduit Road, The Woodsville, The Avenue, The Cullinan, Tseung Kwan O The Wings, The Harbourside, Kadoorie Lookout, The Woodside, Aberdeen Sham Wan Towers, Ocean Shores, Ning Yeung Terrace, Mid Levels Casa Bella, The Masterpiece, Banyan Garden, Liberté West Kowloon......
Chief Designer Darren Au-Yeung